About BIWIN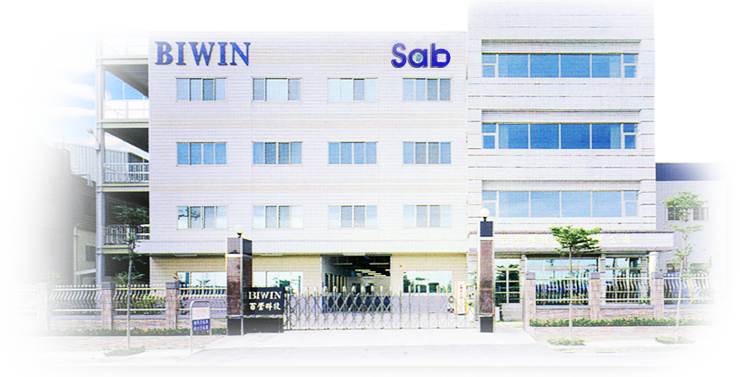 BIWIN Technologies, targeting on building "win-win" partnership with our customers and suppliers, has been dedicated to the electromechanical switch field since our foundation in 1986. Specializing in designing and manufacturing dip switches, rotary switches, pushbutton switches, etc., we have our own brand "Sab" with the goal to be a Specialist in creating Advantages in our reliable products and services in order to bring Benefits to our worldwide customers and the industry.
BIWIN not only offers standard switch products but also provides customized solutions with our manufacturing expertise and R&D capability. With the vertical integration we have established in our design and production processes, we are able to bring our customers the most complete and flexible solutions with the best quality, timely delivery and competitive pricing for various applications including industrial control, medical, automobile, security, communication, etc.
BIWIN continues to strive for technological innovation, ongoing improvement and higher level of customer orientation, hoping to reach product and service excellence and build up real win-win cooperation in such a rapidly changing market.
Establishment 1986 June
2011
Develope TR series 5,000,000 cycles short-travel keyswitch.
Develope TM series 10,000,000 cycles (LED) pushbutton switch.
2010
Develope Rotary Selector Switch.
2009
Develope Slide Seclector Switch & Rotary Coded Switch.
2008
Develope TE series 1,000,000 cycles Tact Switch,.
Develope Automotive Device.
2006
Develope DMI/DMX series, SIP series.
Extending SOJ series, DIJ series, DPJ series.
Extending BA series.
2005
Extending BS, BP. DI series 1 position.
Extending SOP series 1,3,5 pole.
Extending NP series 2-12 poles.
2004
China Factory set up 18 Lines.
2003
Oct, starting production Half-Pitch DIP SW in China factory.
2003
Oct, starting production Traditional Slid type DIP SW in China factory.
2003
May, set up new factory in China.
1999
Finished Automatic Line to 16 Line.
1998
Set up BIWIN new plant in Tai-Li Industrial park.
1997
Extending Automatic Line to 12 Lines.
1996
Extending Automatic Line to 10 Lines.
1994
Enlarge Molding Shop and Extending Automatic Line to 8 Lines.
1993
Started production Half-Pitch 8 positions.
1992
Started production Piano type DIP SW.
1991
Set up Automatic production line for all products.
1990
Enlarge Factory, Developed Miniature Piano type DIP SW.
1989
Production SMT type 2,3,4,5.6,7.8,9,10.12 positions.
1988
Adding IC type series 3,6,7,9,12 positions.
1987
Production IC type 2,4,6,8,10 positions.
1986
Develope IC type DIP SW, Full automatic production line.